Buplex.ie Review:
BUPLEX | Pain relief - Ibuprofen
- Buplex delivers effective pain relief by finding the source of pain and stopping it. Buplex contains Ibuprofen and delivers effective pain relief from a wide range of pain.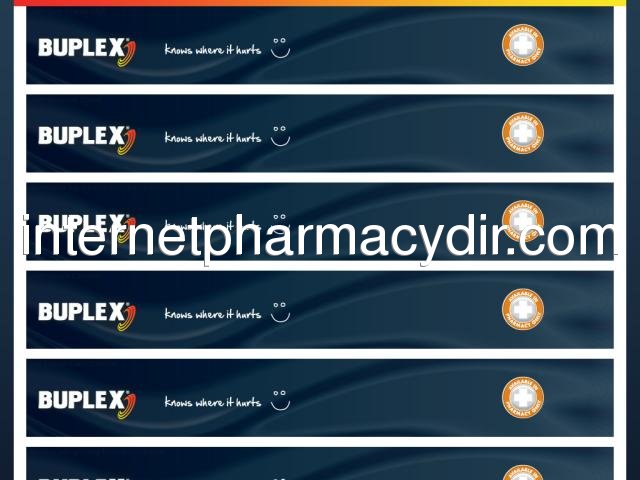 Country: Europe, DE, Germany
Jessica - Truly brilliant.... On Fire.... This book and Dr. Phil are a gift to mankind.Most honest, enlightening and empowering book I've read since Marianne Williamson's A Woman's worth although this book is less spiritual that was which I appreciate. I've only recently become a HUGE Dr. Phil fan and can't get enough of his teachings. It's about time someone said something other than love everyone and you're the bad guy if you can't forgive them (using forgiveness as a shaming tool on you for acknowledging someone's evil and faults as if it's your own character flaw). Raw truth that doesn't leave you feeling helpless and overwhelmed by it because it's not human nature to have a happy happy feel good feeling 100% of the time and if you do your in denial of truth. It gives you the real tools to overcome the harsh reality of the real world... dampening that harshness and leaving you truly empowered not momentarily uplifted due knowledge and your own strength. He helps you to give yourself permission to acknowledge and be proud of yourself without feeling you are boasting or should always be humble and explains how that can even harm you if you are too humble. I really needed this and perfect timing. Again not a bunch of feel good hoopla to sell a book but instead he puts his heart in it. He's a straight shooter but his balance of delivery and insight, his ability to break it down and sum it up is AMAZING! He is a gift to mankind :) Yea, you can tell I hated the book, right? (lol) As if...
Brandi U - What an eye-opening experience!Ok, first things first: THIS IS NOT AN EASY FIX!!! For that matter, it isn't even a weight loss plan, per se. This is a choice to learn about your body, and it ain't for sissies! My husband and I have been at this for a month now.
Some background:
We both are moderately overweight (20-30 pounds to lose), but not obese. We are moderately active (but I don't like exercise until it's over). I am a 39 yo F, had a hysterectomy 18 months ago and discovered that things just weren't as easy as before. My "go-to" food choices for maximum weight loss and health weren't working, and I had ZERO energy. I had also recently (the last 3 years) been suffering from increasingly annoying year-round allergies, so much so that I was taking Allegra-D daily. I also suffered from headaches (almost weekly), body aches, and overall lethargy and slight depression. Now I realize this means nothing to those who don't know me, but depression has never been my bag (I usually lean toward rage with slightly psychotic manic tendencies! haha) so this was probably the worst thing going for me. I refused to accept that all of this could be attributed to my hysterectomy, and was even more adamant that I was not going to accept this as my new way of "living" - because it wasn't, really. I'm a generally positive gal, and I was proud of my energy levels. So what the heck happened - and how do I "fix" it?
Then I saw Lyn-Genet Recitas on Dr. Oz (I know, sounds so cliche') but I loved her message - and I especially loved her data and background.
The detox is gentle (well, as gentle as a detox can be) but if you've done years (decades?) of damage, you'll suffer healing crisis. You just will, and there's no amount of consoling that can be done about it. Buy toilet paper and get ready to rest. And when she recommends SAM-e and MSM? She isn't kidding. Take it! It truly helps. I haven't taken anything except Tylenol just once, the second day without coffee, and that was more for my husband and children's sanity than mine, because the migraine was borderline debilitating.
The program is heavy with veggies, and if you want to see someone doing "The Plan" roll their eyes, just mention "Spicy Vegetarian Soup" after a week or two in. But there's a method to the madness, and a reason for everything. Love yourself enough to hang in - but commit 100% or it won't work as well! You have to journal your weight as "data" - nothing more, nothing less. Weight increase is viewed as an inflammatory response to an new food, or a mis-step in working the plan. This is one of the issues I have with the plan. If you're doing it as a team, because results are so individualized, there will come a time when you will have a response to something and need a rest day, while your partner will not react and will expect to move on to the next wonderful thing like cheese or red wine. When you say, "No, I need a rest day" to a 235 pound carnivorous man when he's been looking forward to steak, you better run like hell.
There will be days that mess with your mind and depress you (I am sensitive to bread. *sigh*) and days that elate you (Chocolate? Heck yeah!). There will also be days you do stuff wrong and end up confused, so you have to repeat the process. It's slow. It's arduous. It's worth it.
I feel great. My skin and hair look better. I am gradually regaining my energy. I haven't taken any pills (except my SAM-e, MSM, & B12 supplements). I drink my water. I've lost 9 pounds. My husband has lost 15 (grrr, men!) and has made peace with his inability to handle pork. Weird. We flew through restaurant day, and ended up losing a pound eating french fries because THANK YOU GOD I can still eat potatoes, but I had a patty melt with no bread. Get the picture? It's all about educating yourself, so you can make better choices. And the best part? I don't measure, weigh, or obsess about portions. I do make sure I eat tons of salads - especially if I'm eating a food that would be traditionally inflammatory for me. And for the first time in 18 months, I feel like there's some hope. I'm seeing the "Reverse" gear on my scale.
I got my Mom going on The Plan. She's on day 2, and feeling like someone beat her with a baseball bat. She's already tired of carrots, and her house smells like onions and garlic. Yep, sounds about right. So again I'll stress: if you're looking for something geared for just weight loss, this probably isn't for you (initially). But if you're willing to put some work into it and get centered on yourself, you can really answer some questions and ultimately give yourself a better shot at long-term success.
Sidenote that's cool? I'm on twitter, and so is the author (Lyn-Genet Recitas). I've tweeted her questions about the book, and holy cow she responds! I went through a bout of stomach virus during my testing, and because of what I knew about my reactivity to oats, I avoided oatmeal and bananas (formerly my go-to) and saved myself so much additional pain! I sailed through it in 24 hours, while other around me were down 3-4 days.
Ok, I'm done now. :) Good luck!!
Cynthia A. - Best $15 I spent for my tripI bought several books ( The Rough Guide to Europe on a Budget and Rick Steves' Europe Through the Backdoor) along with this one before I travelled Europe for 6 weeks. This was the best purchase I made. It got me out of so many snafus. When I needed a place to stay in Venice and the hostel I had in mind had no space, it was this book that led me to an even better one. When I arrived in Barcelona, I would have never gotten to my hostel without the directions in Let's Go. I found a nice cozy cafe in Prague that I walked to every day a la suggestion of the writers. I made my itineraries based partially on their information. I had fun, and I was safe. As a young first-time solo female traveller, it was important that I could rely on information to make decisions on where to go or how to get there.

I never imagined this book would be as useful as it was. But, it was. There was no way I could have planned every detail to make my trip safe and successful. Things come up. Plans change. And, I had to adapt. There's nothing like being in a foreign country, where you don't speak the language, and internet is nowhere to be found, and you don't know if you'll find a safe place to sleep for the night. Or, arriving somewhere new and exciting, and wondering what things are actually worth doing and worth seeing.

This book isn't perfect. It's essential. I don't think any young, budget-minded traveller should go abroad without it.
RunninBoyBlue "Fan of Many Years" - As close as you can get to being there!!!My son joined me for a trip to New York to experience the Guitar Festival first hand. We sat on the side of the Garden near Stage Right on Friday night, and couldn't believe our good fortune as we enjoyed over 5 hours of stellar performances. Saturday night we were down on the floor about 10 rows out from Stage Left. Two unique perspectives that led to a wonderful 11 hours of celebratory music on both nights.
We have been looking forward to this Blu-ray coming out since we walked back to our hotel on Friday night, knowing that this would be filmed and turned into a world-class Blu-ray. Well, it was worth the wait, to say the least. The editing is superb, with very little distraction from the songs and the performances. Plenty of great shots to allow us to witness the virtuoso playing of the assembled throng of musical geniuses also. The selection of songs was better than we hoped for. The high points of each night were mostly captured, (how do you edit 11 hours of music down to 3-4 hours when the talent is this epic, and the performances are this brilliant?) and while some will quibble with the choices, I think the blu-ray captures the essence of what we experienced on those two magical nights at the Garden. It was a concert for the ages. The highlights are many, but pay close attention to Time is Tight, Cry, Don't Let Me Down, Damn Right, I've Got the Blues, on the first night, incredible! On the second night, highlights were Change It, The Needle and the Damage Done, Tumbling Dice, When My Train Pulls In, Key To the Highway, and Clapton's closing suite. I cannot wait for 2016! If you are a fan of the blues, or a fan of the axe, you need to own this blu-ray!
Ray D. Ator - Another reason to buy everything at Amazon!I live in Bellevue WA and I am building a fusion power plant in my basement using cast off parts from the now scuttled nuclear reactor in Hanford WA and my mother's old Volvo 544. I am *not* a physicist by traditional training (you know, the old BS route most people take through the universities) but instead my background in nuclear physics comes from reading wikipedia articles, watching youtube videos, and reading the book "The Dummy's Guide to Building Your Own Fusion Reactor" that I bought off of Amazon.com. I've also played the "Fusion Reactor" game on XBOX 360 and so I am familiar with the controls.

The main issue was finding the nuclear fuel needed to start the fusion process. The damn US government will not sell me any radioactive components since I voted against Obama in the last election. I was just about to blame Obamacare for ruining my chances of having a fusion reactor in my home when I ran across this item at Amazon. Voila! The perfect solution.

So I need 16 megatons of uranium ore to get the reaction started. Now you're probably thinking "Holy sheep! How is he ever going to pay the shipping charges on 1,456,000,000,000 cans of this stuff? He'll go broke!"

But that's the beauty of being a PRIME member at Amazon. Shipping is FREE for PRIME members and Mr. Bezos picks up the shipping tab. Boo-yah!

I'm also going to claim the 16 megatons of uranium ore as a "nuclear medicine treatment" for my hemorrhoids and so Obamacare will pay for the rest of the purchase as they think it's a medical necessity. Double Boo-yah!