Crestor.co.za Review:
CRESTOR (rosuvastatin) is a statin, approved for the treatment of dislipidemia
- CRESTOR (rosuvastatin) is a statin, approved for the treatment of dislipidemia. On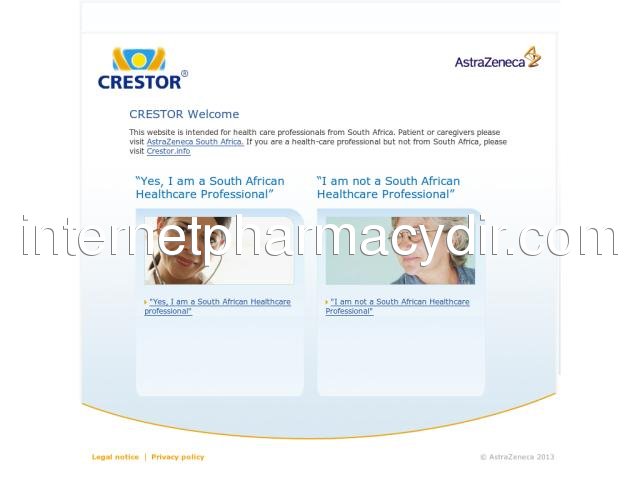 Country: Europe, SE, Sweden
Sir mai Parker - The best book everI think Kara King is the absolute best! I mean she holds no punches and I live it , also because I was a beast when I were young juggling many not being obligated to no one. All of a sudden I marries this awful man who changed my life in the worst way because of his deception, five years later divorced ,single and happy I still need to brush up on those skills I used to have and I will with much determination. I thank you so much Kara King.
Stacey - Great Product!I have tried everything including Accutane and this is the only product that worked. I have been using this product for 3 years now and could not be any happier with it. My skin looks smoother and I haven't had any horrible breakouts. The product is also very reasonable priced compared to the other skincare treatments out there. I strongly recommend you try it. You will not regret it.
joetagaz "joetagaz" - Made my Dumb TV Smart!I have a Sony Bravia Smart TV in the family room that can access Netflix, Hulu Plus, Amazon Instant Video, etc. but none of my other TVs can access that content so if you want to stream something you have to use that TV - not always convenient.
Enter the Roku 3 - problem solved.

Installation was simple, hook it up, go to a website to set up your account and you're done. Note - the Roku 3 will only work with a HDTV via HDMI; they have other models for older TVs.

Using the Roku is easy. While having a lot of content is a feature it's also a bit of a nightmare but that might just be the way we're trained. Without Roku you'd turn on your TV, bring up the guide, scroll through it to find something to watch and, in many cases, just pick the best of what is shown. With the Roku you really need to have a fairly good idea of what you want to watch or you'll be scrolling through thousands of options. I'm catching up on shows that went by the wayside for one reason or another. I can also see myself enjoying reruns of old favorite movies and TV programs.

I already had a Netflix and Amazon Prime (which gives me Instant Video) accounts. I signed into those accounts with no problem. Most of what I've watched has been through one of those two but I'm about to start a one month free Hulu Plus account to see what that's all about.

I tried the Roku out on a small and very cheap Sylvania television (720p) and the picture and audio are as good as the high def. channels coming through my cable. Programs load quickly (Amazon is much faster than Netflix) and I haven't seen any skips, pauses, etc.

Others point to this device as one step to cutting the cable. No question that the Roku would be a must-have if that's your ultimate goal.