Traveldoctor.com.au Review:
Travel Clinic, Vaccinations & Travel Advice - Travel Doctor - TMVC
- Travel Doctor - TMVC is a travel clinic providing travel vaccinations and travel advice. Stay up to date with the latest news and health alerts!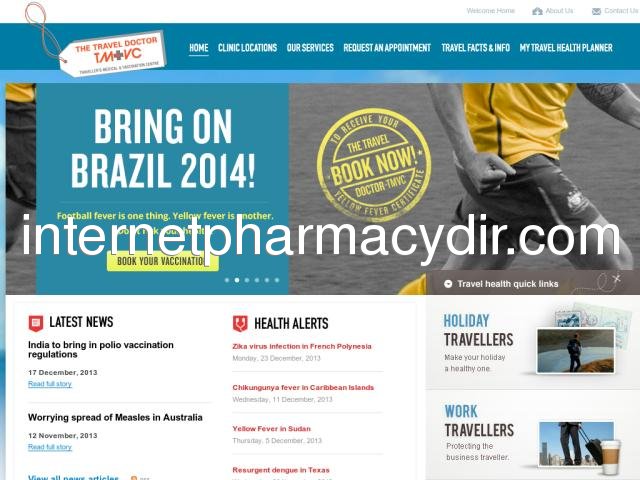 Country: Oceania, AU, Australia
City: Melbourne, Victoria
Livin' La Vida Low-Carb Man "Jimmy Moore" - Ted Dekker Will Scare The Bejeebies Out Of You...AGAIN!I've long been a fan of Ted Dekker after reading several of his classic works, including "Three," "House" (with fellow Christian horror fiction writer Frank Peretti), and "Blink." Now he teams up with Erin Healy to produce another riveting tale of mystery, suspense, and tragedy that will literally keep you turning page after page until the very end. Stephen King ain't got nothing on this guy and I can easily see this book becoming a full-feature film on the silver screen someday soon. If you like a little sci-fi/horror in your fiction reading, then you MUST give this book a chance. It'll scare the bejeebies out of you...AGAIN!
Bob Morris - An important book. It shows where we are goingWe are taking our first baby steps into The Age of Context. Ten years ago cell phones were used for making phone calls and not much else. Now they are control centers for many of us. Similarly, in ten years sensors embedded everywhere, including on us, will feed us steady streams of information, increasingly make decisions for us, and enhance our lives in ways we've not thought of yet.

Pills with tiny embedded sensors that notify a temporary skin patch that the pills has been ingested will certainly save lives. Front, side, and rear detectors in cars will sense oncoming potential collisions and the car will take emergency action. Wearable health monitors will alert us to health problems before we know we have them.

The Age of Context discusses this and much more, focusing on the multiplicity of ways the Internet of Things will change our lives. The authors believe these changes will be hugely positive but do not ignore the downside of being watched and monitored 24/7. The systems must be opt-in, you must be able to easily turn them off, and privacy must be respected.

This is an important book. It shows where we are going.
Cameron - We'Moon is food for the soul for the New Year!These calendars are now a necessary aspect of my daily spirit and soul practice. The art is (gasp, pause) breath-taking, and the poetic pieces bring penetrating wisdom and clarity. I have also just purchased and received the 30-year anthology...a true feast that brought tears to my eyes. Amidst so much confusion and degradation in this time of transition, I am brought to remembrance of what it TRULY means to be human.